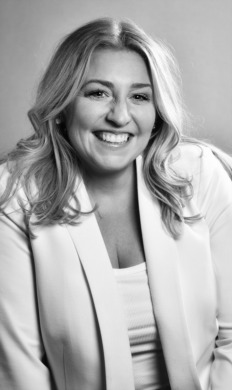 Danielle has dedicated the last 20 years of her career to doing what she loves… all things Real Estate!
Danielle has been licensed as a REALTOR® since 2007 and has spent decades in the fast-paced world of commercial real estate in NY. During her tenure in the city, she grew to run multiple Class-A office assets where her responsibilities included the management of finances, operations, contracts, and redevelopment projects for the properties in her portfolio. She developed the unique ability to anticipate potential roadblocks and streamline complex matters, while also cultivating a high energy, lighthearted, collaborative work environment.
She brings this same enthusiasm and skill set to her work as a sales agent. A lifelong native of New Jersey, Danielle has a vast understanding of the many neighborhoods and diverse markets that make up Essex, Bergen, Passaic, Morris, and Union Counties. This, coupled with decades of experience navigating market trends, makes her indispensable to her clients. Danielle knows that the business she loves is driven by strong relationships and this is where she shines the brightest. She not only cares for her clients the way she would her own friends or family, but she works with the utmost integrity and strives to build equally strong relationships with her network of peers and consultants.
Danielle is here to facilitate each transaction with positivity and patience – to streamline and add ease to the process – and is committed to helping you drive toward the best outcome for you.
Danielle resides in Nutley with her husband and daughter, where she is an active member of her community and Parent Teacher Organization.