Fernanda Espinoza
Realtor®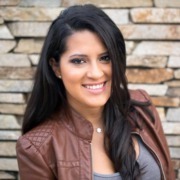 Fernanda is a full time Realtor dedicated to adding value to people's lives by supporting families in their journey to building generational wealth through homeownership. Her mission is to change the unfair generational lack of access to resources for achieving wealth, and creating an equal opportunity for all. 
She is fluent in both Spanish and English and encompasses cultural awareness.
Fernanda creates long lasting relationships by providing everyone with great care, professionalism, attentiveness and strong communication.  She is so personable that she often becomes lifetime friends with her clients. She thoroughly educates and guides all of her clients through every step of the process of their real estate transaction. She is constantly acquiring new knowledge and skills to keep up with our ever changing market/industry. 
In her free time, Fernanda enjoys the great outdoors and loves all things botanical. She also practices Jiu JitSu and Kickboxing. 
Teamwork is the ability to work together towards a common vision. 
Let Fernanda help you achieve ALL of your Real Estate goals!