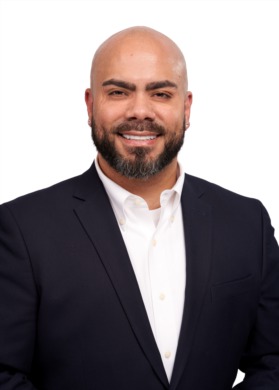 When collaborating with me, Jonathan Ortiz, I am 110% focused on making sure
that you have a stress-free and enjoyable experience, whether you are shopping for a new home or selling your current. I am transparent and believe that communication is key. I am committed to promptly returning your calls/texts and will always keep you updated throughout your home-buying/selling experience.
I have over 20 years of customer service experience and am always ready,
willing, and able to learn and fully understand the how and why tasks to meet my clients' needs. I am confident in my ability to work effectively and efficiently while adapting to the constant change in Real Estate and its deadline-driven environment, always exceeding my customers'/clients' expectations and pride myself in educating them so they can make informed decisions—all while making your experience stress-free and fun.

I started my professional career as a Paralegal at a real estate law firm and
soon learned about my passion for real estate. My career in real estate runs well over 15 years and is where I built confidence in my ability to build and support strong long-lasting relationships. Throughout the years, I sat in many different seats at the closing table, from lender's rep, Buyer/Seller rep, and title closer, to mortgage loan officer. This is where I was able to build my strong knowledge and core values. It was always gratifying for me to collaborate with my clients from the start of their home-buying process through the closing table. Receiving a thank you email or card with their kind words of appreciation for the experience I provided was the biggest reward for me.

For so many years I wanted to become a Real Estate Agent. But time never
aligned. Once I met Will Alfaro of The Property People, I knew it was time for me to make that long-awaited dream a reality. Our core values aligned, so I knew I was home and that I was a part of the right team and company. Integrity is who we are at our core:  The Property People.

Please reach out with any questions, so I may add value to your
experience and help you find you're forever home for you or your family.