Julia Weingarten
Realtor®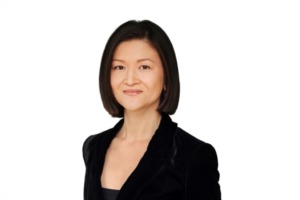 Yuliya "Julia" Weingarten is a highly motivated real estate 
salesperson in the North Jersey area.  Her past experience working for 
a commercial bank for over a decade has greatly contributed to her 
strong work ethic and client dedication.  Her active listening skills; 
understanding client's individual situation, goals, and dreams; and 
caring personality; plus, her vast experience in closing high-end 
transactions while working at the bank can be attributed to her 
Bachelor's degree in Finance and minor in Psychology.  She currently 
resides in Bergen County with her husband, three kids and two dogs. 
She is a self-taught yogi and "DIY" enthusiast.  Being born in the 
former U.S.S.R. and moving to America in 1994, she has relocated many 
times within the greater NY/NJ area.  Therefore, she understands your 
needs to be extremely satisfied and know-ledged based in the purchase 
or sale of your home.
A lot of what agents do sound similar on paper.  What varies 
significantly is the execution process and the resulting outcomes for 
their clients.  Her secret recipe is her directness, transparency, 
passion for real estate, people and to be a problem-solver and 
forward-thinker. She joined The Property People team because of their 
joint enthusiasm for hard work and to keep ahead of the curve using 
technology, social media and digital marketing.  Her commitment, 
expert negotiation skills and the ability to keep people and deals on 
track - calmly and professionally is what sets her aside from the 
other agents.  This ability is part natural from having the right 
intuition and part commitment to constant ongoing training and 
education.
Buying or selling a home in today's market is a complex and 
challenging process and often is a very deeply personal endeavor. 
There is also a lot at stake financially and personally. Julia 
believes that your home is your sanctuary, and should be treated as 
such. This perspective on the process and the responsibility felt 
towards her clients is what drives her to exceed expectations at this
job. The client deserves the full service and attention that only a 
team of experts can consistently provide. Working with Julia and 
having the support of her team, you will get the personal attention
traditionally associated with client-agent relationship improved by 
the professionalism and consistency of a thoughtful business model. 
She wants to make sure you feel supported and that you have a trusted 
and ethical advisor by your side.
Julia looks forward to being your trusted real estate advisor.  It's a 
role she takes very seriously.  Providing you with reliable advice, 
strategies and optimal results is a win-win. You get to achieve your 
goals, and she enjoys the benefits of a long-lasting, sustainable 
career. She feels grateful and blessed to have the opportunity to 
have your dreams become reality.