Marie Strelecki
MRP, SRES, e-Pro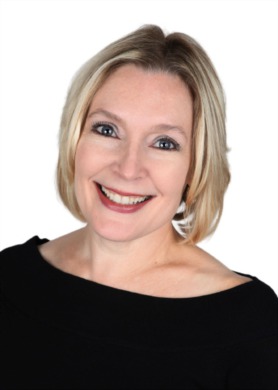 A Realtor® dedicated to working with veterans and military members to achieve their real estate goals by crafting intelligent strategies!
As a Coldwell Banker Realty Affiliated Sales Associate, and a Realtor®, Marie, who specializes in residential real estate, is a consultant and advocate to help her clients to achieve their real estate goals.
As a seller's agent, she is dedicated to get her clients' property sold for the highest possible price as well as inform them about how the local real estate market trends, to generate the greatest amount of buyer interest by showcasing the value of their property, and to negotiate and manage the sales process in order to obtain the best possible price and terms for her client's property. 
As the agent of the buyer she makes sure to get the property that most closely resembles the personality of her clients, their wishes, and always considering as a priority their NEEDS.
Marie utilizes various marketing strategies including social networking.  The latest and evolving technology available at Coldwell Banker Realty empowers Marie as a Sales Associate to intelligently craft marketing strategies.  Listing presentations are taken to the next level by showing sellers something they haven't seen from other sales associates outside of Coldwell Banker Realty.  With the technology available to Marie as an affiliated Sales Associate, she can educate a home seller on important things like where current home buyers are moving, the type of buyer most likely to come into the neighborhood, the estimated value of their home, and the demographic makeup of who is most likely to purchase their home. 
Good communication skills are key to a successful relationship.  Lack of communication can become the biggest source of frustration for a home seller or home buyer.  Marie is committed to fluid communication with each of her clients based on trust and respect.
Marie's dedication goes beyond communication as she is accessible to her clients.  They have her attention and time when they need it most.  Marie's clients feel confident they can contact her at any time and they will be met with professionalism and care.
The only way an agent can achieve 100% satisfaction to her clients, is working with passion, dedication and transparency, those are Marie's values. Marie's friendly smile and personalized-care approach to forming a relationship with you, and helping you achieve your goals, are as genuine as they are easy to recognize.  Marie truly represents her commitment to her profession.
When not busy working or volunteering, Marie loves music, animals, hiking, and she is always up for an adventure.  She especially loves discovering restaurants, and places of interest along with her family and friends. She loves spending time in South Florida and Delaware with family at their homes. A native of New Jersey, Marie lives in Northern New Jersey with her two dogs, and her horse.  Marie volunteers at a local animal shelter, various committees, and she is actively involved in many community activities.  She understands the diverse Bergen, Passaic, and Sussex County lifestyle for those raising families and others seeking the perfect place to live.