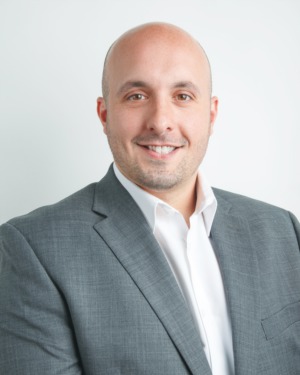 Matthew O'Hare has achieved a positive reputation for leading sales generation and retention amongst various industries.  With twelves years experience, he is able to bring a strong entrepreneurial perspective to peers through teaching and networking.  He feels the true stepping stone to success is to ensure you are always gaining new/updated knowledge related to the market/industry, and any other tool(s) beneficial to helping buyers and sellers throughout the process.  Matt enjoys maintaining his current home and rental properties; endeavours that led him to want to take part in the Coldwell Banker team. Problem solving is a critical asset when handling any sales opportunity.  A bump in the road is simply an accepted challenge to overcome. Matt takes those challenges on head first and has a network of licensed professionals that can collaborate on problem solving.  Additionally, the network of real estate referral partners that spans across the country benefits those moving out of New Jersey as well.
While being a real estate agent is a job on paper, Matt views the opportunity more of a passion.  It is of utmost importance that every buyer/seller leave satisfied with the life of the process. T
his transaction is not just a purchase but a trust that who you work with will respect and represent you fully and without delay. "I pride myself on my 
responsiveness
 and my ability to put a deal together for my clients". At the end of the day it is not about money but about the overall experience that has generated a strong relationship.
Matt's day to day includes enjoying spending time with his wife and son (with hopes of another little one to come). They are the reason why he pushes himself to work seven days a week to provide for his family. He also enjoys taking care of his two dogs and chickens - yes, you read it right! He has backyard chickens. Everyday they get fresh eggs from the coop. He has had the most recent flock for almost three years and is about to start a new flock which will be shared on social media (@matt_nj_realtor).
2021 Real Estate Goal: To help 50 clients achieve their real estate dreams! Sellers, Buyers, Renters, Investors...I am excited to work with all of you!  Give me a call.
Cell Phone: 551-286-5771