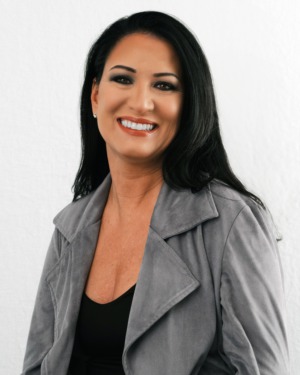 Business Philosophy
As a full-time real estate professional, I look forward to sharing special moments with buyers and sellers that make my job unique, challenging and rewarding. I understand how intimidating the home buying and selling process can be which is why I take the extra time to guide my clients every step of the way right to closing. I pride myself on attaining the best return on investment for my clients, making their real estate experience as pleasant as possible while extending the best professional care in the industry. My background in marketing, working with a network of industry experts, and personal dedication and commitment are what make my personal brand unique in my field.
Professional Background
My professional background is multi-faceted but has always been sales focused. My degree in marketing has helped me understand the strategies needed to serve my clients' needs. My first job out of college was with Data Screening, a local woman-owned background check company, where I provided a one stop source for Human Resource professionals to efficiently screen employees. I went on to work for Madison International Venture Partners, a NY real estate investment company, where I collaborated with developers to meet pre-sales requirements to build condominium and townhouse projects nationally. This role is where I discovered my passion for real estate. Two years after becoming a first-time mom, I pursued a career in real estate and became a licensed NJ real estate agent in 2009.
Education and Training
In 1993 I earned a degree in Cosmetology from the Passaic County Technical Institute in Wayne, NJ. I received my BS in Marketing from William Paterson University in Wayne, NJ. In 2009 I became a NJ licensed Real Estate Agent starting my career at Weichert in Wayne. In 2012 I joined the Coldwell Banker Realty family and am now proud to be a part of the Property People Group led by Will Alfaro, where I serve all of NJ.
Community and Personal Background
I am a parishioner at Our Lady of Valley in Wayne, NJ and a 48-year resident of the Passaic County community. My family previously resided in Totowa until I moved to Wayne in 2014. I am involved in my children's activities including basketball, baseball, softball coaching and dance. I have assisted with coaching my daughter's 6th grade softball team. I am fortunate to be blessed with two wonderful children and a wonderful partner who inspire me to be successful in both my business endeavors and in my personal life. I am committed to delivering exceptional service and support to my family, friends, and colleagues.