Samantha Dubbiosi
Realtor®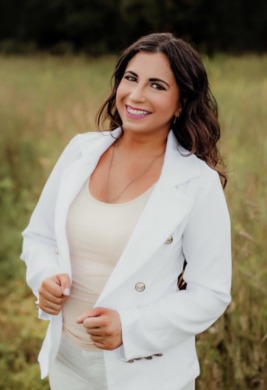 Samantha Dubbiosi is a Realtor® Associate with a focus on working in residential real estate with buyers and sellers alike across the northern New Jersey region. She is committed to providing her clients, whether buying or selling, with the highest level of customer service. She is a member of the New Jersey Multiple Listing Service (NJMLS), Garden State Multiple Listing Service (GSMLS), Greater Bergen Realtors® (GBR) and the National Association of Realtors® (NAR).
Having grown up with family in the real estate industry, Samantha has always wanted to follow in her grandmother's footsteps and felt being a Realtor® was her calling. Prior to her transition to real estate, Samantha had a successful career in sales management and visual merchandising in the beauty industry. Her 12-year success with marketing, selling and customer service in the fashion and beauty industry has well equipped her with a skill set and knowledge that serve as invaluable assets to her clients.  
Samantha is a graduate of Rockland Community College where she studied Performing Arts and the Fashion Institute of Technology where she studied Fashion and Visual Merchandising Management. She is active in her community's middle school, where she choreographs spring musicals. In her spare time, she enjoys fashion, beauty, acting, dancing, singing, being active with her local community theatres, traveling, home décor, interior design and spending quality time with family and friends as much as she can.