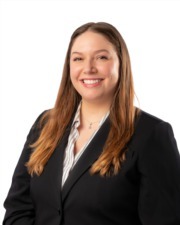 Working in residential and commercial real estate lending for over 8 years really ignited my passion for being on the other side of the business. I love being there for my clients as if I am going through the experience myself, finding the perfect home or investment property.
How is my approach different? I help my clients navigate this beautiful and exciting (but sometimes very long) process using the tips and tricks that I have learned in my experience, and by guiding you through the potential emotional ups and downs.
I am a graduate of Rutgers University, Rutgers Business School, with a BS in Finance, cum laude. Throughout my schooling and career in lending, I put my organizational, communication, problem-solving, and analytical skills to work, and will continue to put these skills to work when finding or listing your home.