Earth Day Recipes
Posted by Marie Strelecki on Friday, April 22, 2022 at 4:04 PM
By Marie Strelecki / April 22, 2022
Comment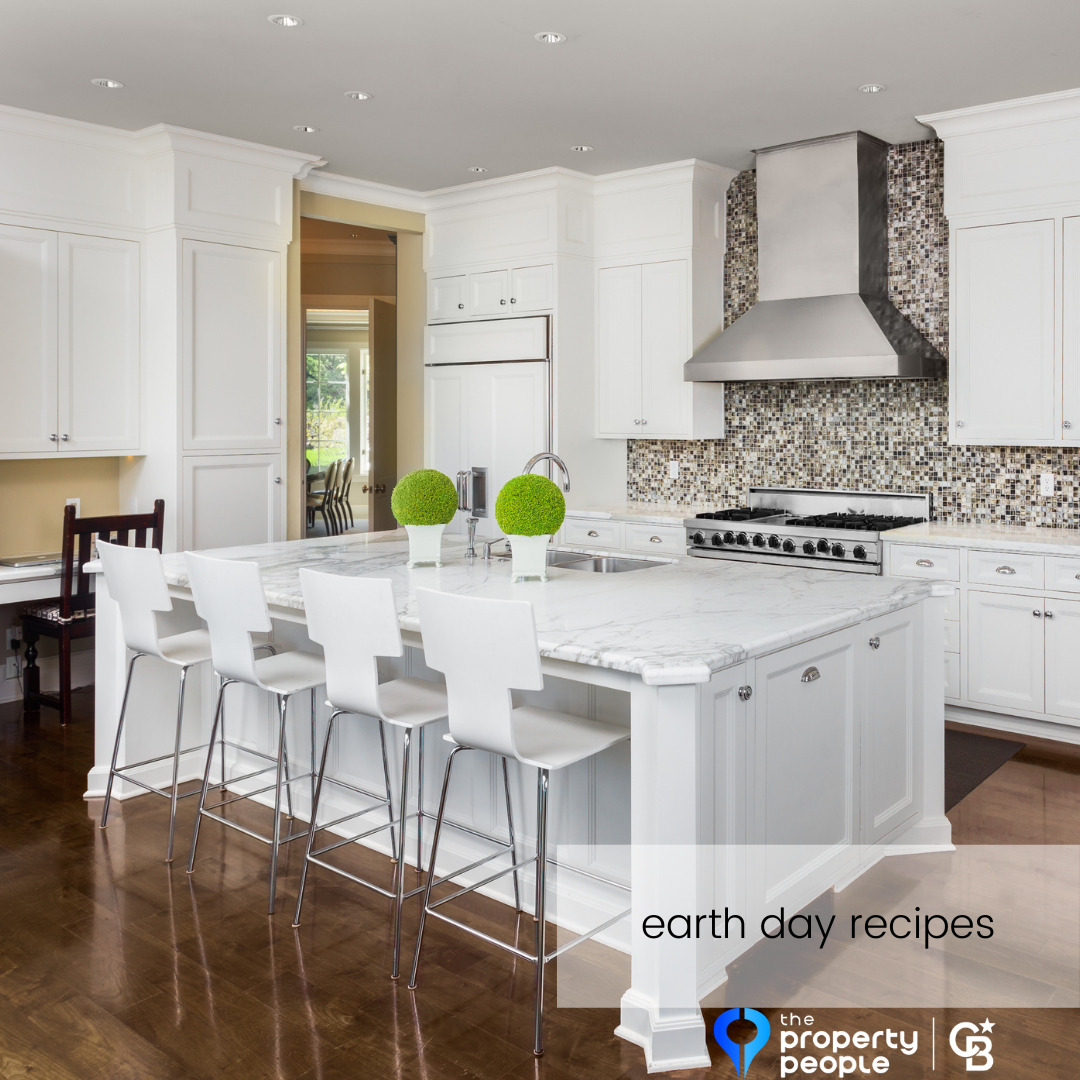 ---
Blueberry Muffins:
Prep time: 5 minutes
Cook time: 30 minutes
Servings: 12

Ingredients
2 cups flour
2 ½ teaspoons baking powder
½ cup sugar
1 cup almond milk or oat milk
⅓ cup applesauce
1 teaspoon orange zest
1 teaspoon vanilla extract
2 cups blueberries, either fresh or frozen
Pinch of salt

Directions
• Preheat oven to 350 degrees F and line or grease muffin tin.
• Mix wet ingredients in a bowl (or to save on a bowl, use a 2-cup measuring cup to mix these ingredients)
• Mix dry ingredients separately.
• Combine wet and dry: Pour the wet mixture into the dry mixture and mix until just combined. Do not overmix!
• Add blueberries by gently folding them in.
• Spoon into muffin tins, filling each cup about ¾ full.
• Bake: Place in the oven (on center rack) and bake for 30 minutes.
• Let cool for a few minutes and enjoy!
---
Cauliflower Wings:
Prep time: 10 minutes
Cook time: 40 minutes
Servings: 2-4

Ingredients
½ large head cauliflower, cut into florets
Olive oil
¼ cup flour, or almond meal (if you are gluten free)
¼ teaspoon garlic powder
3 tablespoons oat milk or your choice of non-dairy milk
½ cup breadcrumbs (optional)
½ cup Frank's hot sauce (or your favorite)
2-4 teaspoons non-dairy butter (soy-free Earth Balance is a staple)

Directions
• Preheat the oven to 425 degrees F. Line a large baking dish with parchment paper.
• Toss cauliflower with a little oil. Place in a large bowl and toss with the flour and garlic powder until evenly coated. If using the breadcrumbs for added crunch, finely crush them. Add your milk of choice and then the breadcrumbs to the cauliflower, and toss to coat.
• Arrange in one layer in the baking pan. Bake on the center rack 25 minutes.
• Combine the melted butter with the buffalo sauce. Dip cauliflower in sauce. Bake another 15 minutes. After this time, I like to broil for about 5 minutes but make sure it doesn't burn!
---
Veggie Pasta:
Prep time: 5 minutes
Cook time: 10-15 minutes
Servings: 2-4

Ingredients
1 cup of vegetables (fresh or frozen)
1 box of pasta
1 tablespoon vegetable oil
2 cloves or 2 teaspoons garlic (can be fresh, powdered or minced)
1-2 teaspoons dried herbs (oregano, basil and rosemary)
1 teaspoon red pepper flakes (optional)
4-6 quarts water
Pinch of salt and pepper

Directions
• Bring 4-6 quarts of water to a boil over high heat in a pot (add a pinch of salt).
• In a pan, heat up vegetable oil on low and add in garlic, then add frozen vegetables, salt and pepper, dried herbs and stir occasionally.
• When the water has come to a boil, pour in the pasta and cook according to the directions on the box.
• When the pasta is done, combine with the vegetables, stir together for several minutes.
• Serve, feel free to add more salt and pepper and red pepper flakes.
---
Black Bean Burgers:
Prep time: 5-10 minutes
Cook time: 12-20 minutes
Servings: 5

Ingredients
2 cans (14.5oz each) black beans, drained and rinsed
1 cup breadcrumbs
2 teaspoons onion powder
1 teaspoon garlic powder
2 teaspoon cumin
1 teaspoon coriander
2 teaspoons chili powder
1 teaspoon paprika
½ teaspoon salt
½ teaspoon ground black pepper
2 tablespoons hot sauce or sriracha
1 flax "egg" (2 tablespoons ground flaxseed + 3 tablespoons water)
Oil/cooking spray, for cooking

Directions
• Place flax and water in a very small bowl; set in the fridge for about 5 minutes to thicken.
• If cooking on stove top, preheat a large pan sprayed with olive oil (or spray) over medium heat. If baking, preheat oven to 350 degrees F and line a baking sheet with parchment paper.
• Place beans in a large bowl. Then mash with a fork until most beans are broken up, leaving some whole beans whole. Add the breadcrumbs, onion powder, garlic powder, cumin, coriander, chili powder, paprika, salt, pepper, hot sauce/sriracha, and flax mixture. Stir until well combined.
• Form into 5 tight patties.
• If you are cooking on the stove top — heat oil in skillet over medium heat for 5 minutes. Cook burgers for about 6 minutes per side, or until golden brown.
• If baking, bake for about 10 minutes per side.
• Serve on a bun or over lettuce with desired toppings.
---
Banana Bread:
Prep time: 5 minutes
Cook time: 50 minutes
Servings: 1

Ingredients
1 ¾ cups flour
(You can use unbleached all-purpose or spelt. If you are gluten-free feel free to use a GF blend or even oat flour.)
⅓ cup cane sugar OR ¼ cup cane sugar with 2 tablespoons coconut sugar
2 teaspoons baking powder
½ teaspoon baking soda
⅓ cup applesauce
1 teaspoon vanilla extract
3 large overripe bananas, mashed
¼ cup almond milk (or oat milk)

Directions
• Preheat oven to 350 degrees F and grease a loaf pan.
• In one medium sized mixing bowl: mash the bananas, add applesauce and vanilla extract, then mix again.
• To this mixture, add the flour, sugar, baking soda, baking powder and salt. Mix well, but don't overmix, just until the flour is combined. (Batter will be a little thick and there will be a few lumps, so no worries. If the mixture seems a little too thick, add a bit more milk, especially if using heavier flours such as whole wheat or spelt.)
• Pour batter into the loaf pan and bake for about 50 minutes.
• Insert toothpick in bread to test if it's done. If it comes out clean it means your bread is ready!
• Remove from oven and let cool for 10 minutes before slicing.