Home Staging Mistakes You Need to Avoid
Posted by Brandon Perez on Friday, September 16, 2022 at 9:33 AM
By Brandon Perez / September 16, 2022
Comment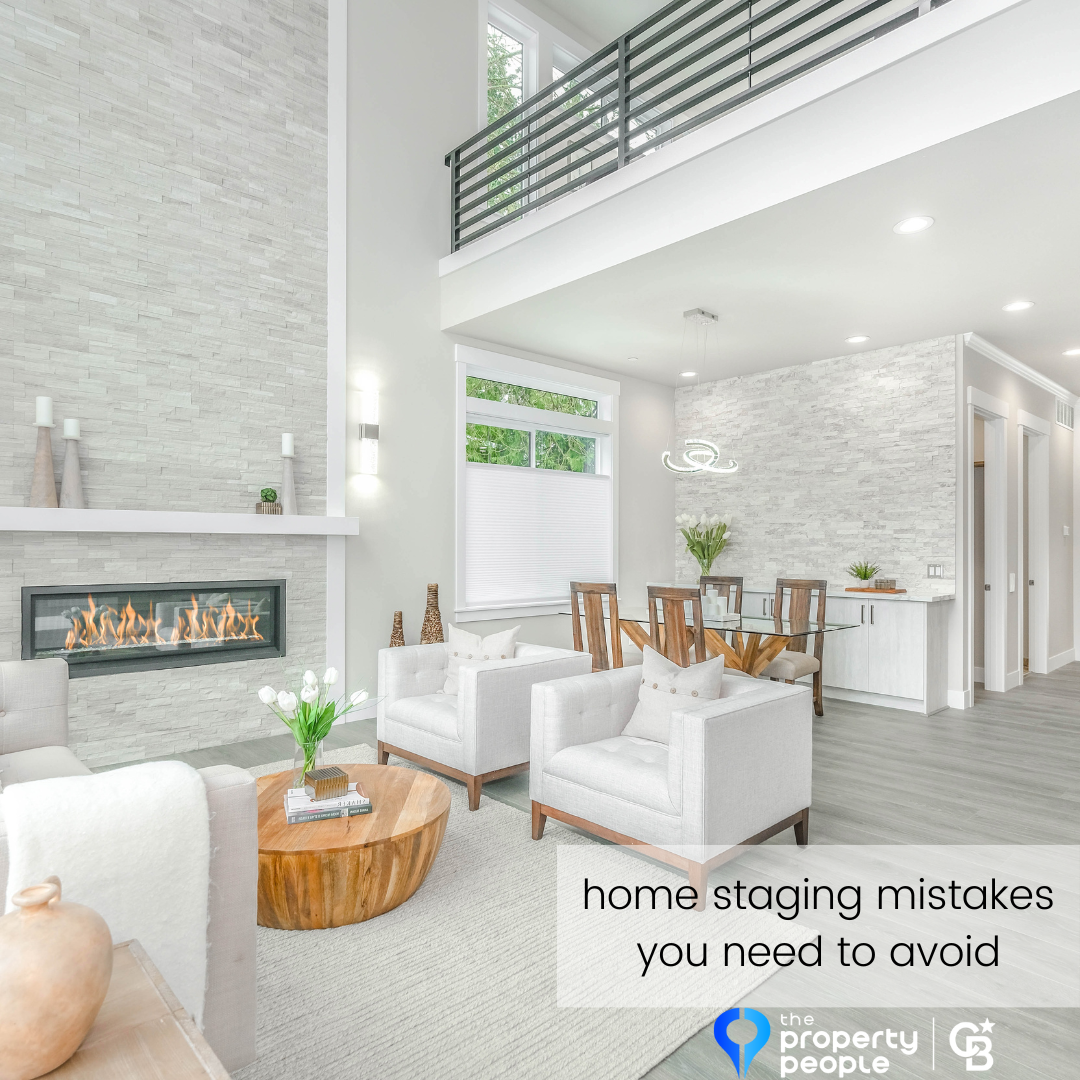 ---
---
Home Staging Mistakes You Need to Avoid
In a hot real estate market, now is a great time to sell your home. As a seller's market, you are guaranteed to get a higher offer versus your original asking price.
To get started on your home selling journey, it is imperative to present your home in the best way possible. This includes staging your home to reach the most buyers! But be warned, there are home staging mistakes that can cost you the sale…
Here is everything you need to know about home staging mistakes that you must avoid:
Fake Items
Social media has changed the game in every aspect—including home staging. This is the ultimate mistake.
There is no guarantee that potential buyers will not touch or try to sit on 'fake' furniture. This could cost you your sale. In addition, forego fake:
TVs
Personal computers
Furniture
Fruit
Not Staging to Scale
Throwing in an oversized couch may do you more harm as it can dwarf the room. Your ultimate goal is to create the most open, airy appearance possible.
Buyers are looking for cohesiveness so they can imagine living in the home. Harmonize your space and ensure the rooms look larger, not smaller.
Too Neutral
Utilize pops of color to draw interest and intrigue from buyers. Over neutralizing the room can have the opposite effect of making the home look boring.
You want possible buyers to remember your home. Too neutral is easy to forget, so throw in patterns and design elements that make your home memorable.
Over-staging
Your home needs to look attractive the moment people walk through the door. Overdone staging can be overwhelming and immediately kill interest in buyers.
Buyers need to envision themselves in that space, so do not detract from the home's natural aesthetic too much. A staging expert can be quite helpful in this arena.
Don't Follow Trends
As appealing as it may be to jump on the next farmhouse train, this can be devastating to your home sale. You risk alienating an entire group by utilizing only one aesthetic.
Shiplap and wooden elements may not appeal to everyone. Your goal is to appeal to everyone and have multiple offers. More offers mean potential bidding wars and over-asking price sales!
Old Paint
Top Agent Insights conducted a survey that revealed that 100% of agents stated they always recommended fresh paint. Keeping old paint can create an older feel. Your mission is to make your home look and feel as new as possible.
The new-paint smell can be a welcoming scent as buyers would more than likely paint the home themselves after move-in. This is attractive as it saves them money upfront in addition to having the work already completed.
Cluttered Areas
Along with over-staging, over-cluttering is a true no-no in the home staging world. When buyers walk in, they need to see representations of what the home will feel like with their own belongings in it.
Extra décor and knickknacks can take away from allowing buyers to see the potential of your home. Remove anything that doesn't add value to the look of your home before you show it!
Darkness Does Not Prevail
Buyers will not enjoy walking into dark, dungeon-like rooms. If you pull your shades down and blinds close, you may regret it.
Light and bright is the way to go with home staging. Throw in lamps, open the blinds, and showcase your home's natural beauty with sun-filled light.
Outdated Décor
If you have outdated trinkets, window treatments, and décor, get rid of them. Anything bulky or visibly from another era is best replaced with something fresh and new.
Translucent window treatments, upgraded lighting, and minimalistic décor speak volumes. Buyers are looking for that instant likeability.
Poor Furniture Placement
When placing furniture, there are a few key rules to follow. "Float" furniture off of the walls and out of corners to get a more spacious feel.
Imagine how the room would photograph and place furniture in that respect—this is what buyers will see first. Don't block rooms and walkways with any furniture. Finally, use a throw rug to define the space.
Bottom Line
When you are ready to sell your home, staging is one of the most important aspects to land the right buyer. Do not overcrowd the space, remove all clutter, choose a pop of color, and stay away from too much neutrality.
Your goal is to engage as many buyers as possible to get the highest asking price. Your space must be defined so buyers can see themselves in the home.
For more information about New Jersey real estate agents, contact Will Alfaro and his team of proven realtors. Will is a top-industry real estate professional and can help you purchase or sell your home in New Jersey.
Contact him today to schedule a free consultation!