Pending-Home Sales Skyrocket in August
Posted by Will Alfaro on Wednesday, September 30, 2020 at 12:31 PM
By Will Alfaro / September 30, 2020
Comment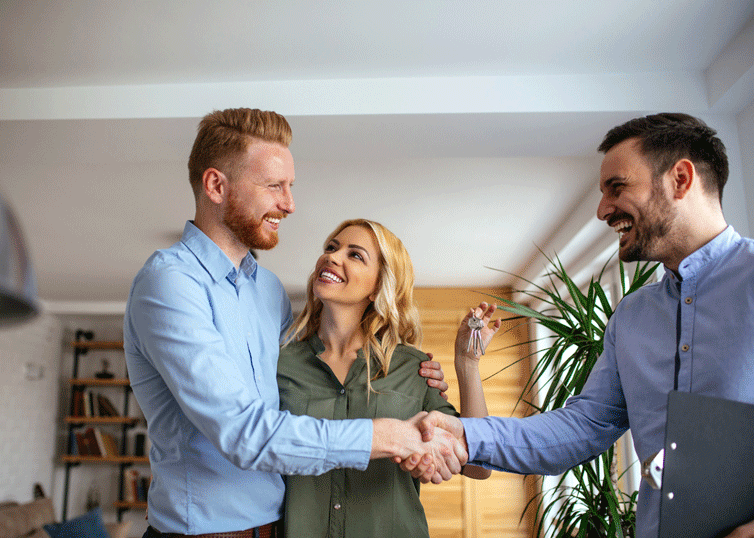 According to the National Association of Realtors, pending-home sales have climbed 8.8% between July and August of this year. The Pending Home Sales Index, the barometer of future sales based on contract signings, has ascended to a whopping 132.9, the year's highest point yet.
The optimization in pending sales, which has been homogeneous throughout the summer, has kindled the suppressed demand unearthed by the standstill of the COVID-19 pandemic. Low interest rates seem to be the catalyst for heartened buyers to swiftly secure their new homes. Fortunately, the association forecasts additional gains throughout the sum of the year, with steady job recovery and mortgage rates bobbing at around 3%.
This bloom in sales marked the fourth consecutive month of heightened activity and surpasses pre-pandemic levels. Pending home sales ballooned 24.4% from the same month last year, with transactions soaring in all four corners of the country. The West experienced a hefty surge, up 23.6% from the same period in 2019. Furthermore, the South, Midwest, and Northeast observed a hike of 8.6%, 8.6% and 4.3%, respectively.
"Tremendously low mortgage rates - below 3% - have again helped pending home sales climb in August," NAR Chief Economist Lawrence Yun affirmed in a statement. "Additionally, the Fed intends to hold short-term fed funds rates near 0% for the foreseeable future, which should be in the absence of inflammatory pressure and keep mortgage rates low, and that will undoubtedly aid homebuyers continuing to enter the marketplace."
Low mortgage rates, in turn, have granted buyers more purchasing power and supplied fuel to rapidly-rising home prices. Attributable to the pandemic's current stay-at-home phenomenon, homebuyers have been continuously flooding the marketplace, hungry for abodes with more indoor and outdoor space for school-from-home and work-from-home activities.
Homes For Sale in New Jersey
Will Alfaro Properties can help you find your dream home and the most money for your property! We offer the finest homes for sale in Northern and Central New Jersey and have thousands of listings for you to choose from. Our residences are located throughout Bergen County, Essex County, Hudson County, Hunterdon County, Mercer County, Middlesex County, Monmouth County, Morris County, Passaic County, Somerset County, Sussex County, Union County, and Warren County. Our active real estate listings are updated daily. Contact us today to speak to an agent.